"WARRIORS WASH THEIR HANDS"
POST 7916 IS TOTALLY CLOSED UNTIL VIRGINIA GOVERNOR NORTHAM'S EXECUTIVE ORDER 53 NO LONGER APPLIES
BE SAFE. BE CLEAN. THANK YOU FOR YOUR UNDERSTANDING.
POST 7916 MEMBERS ARE REAL "WARRIORS STILL SERVING"
The Post has provided and delivered food to those in need, a member has provided protective masks to local medical facilities, a member has provided scuba diving masks for from his dive shop for conversion to COVIDN-19 ventilator masks, a Post member is on the Veterans Administration leader team to protect veterans from COVID-19, a Post member is on the Department of Homeland Security leader team fighting COVID-19, individual members are making health and welfare checks, Post members on the Occoquan PD are also making health & welfare checks, as well as a Post member is running the Occoquan "Good News Kitchen". Today Post Life Member, Navy Nurse Commander Maryellen Vogt Wetmore, is onboard the USNS Comfort. This 1,000 bed floating hospital arrived on station at New York City in response to the COVID-19 pandemic currently attacking our nation. We are fortunate to have these Post Members and many VFW members all over the world defending us and our families today. Bravo Zulu. Jeff Lett, Commanding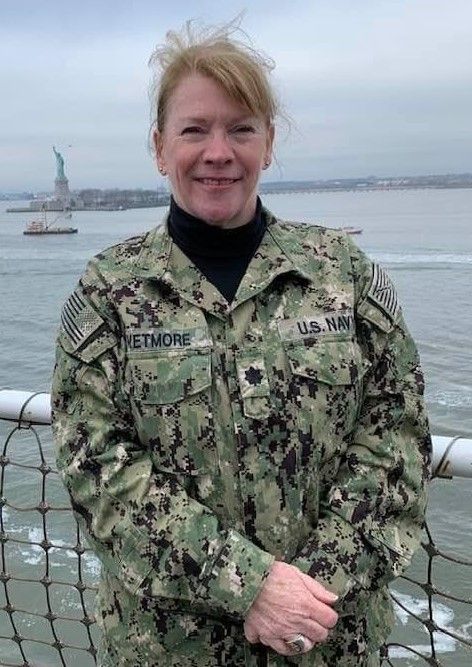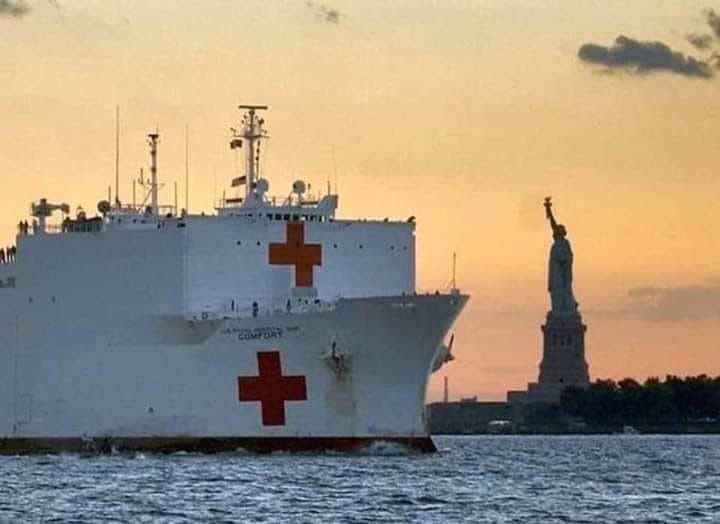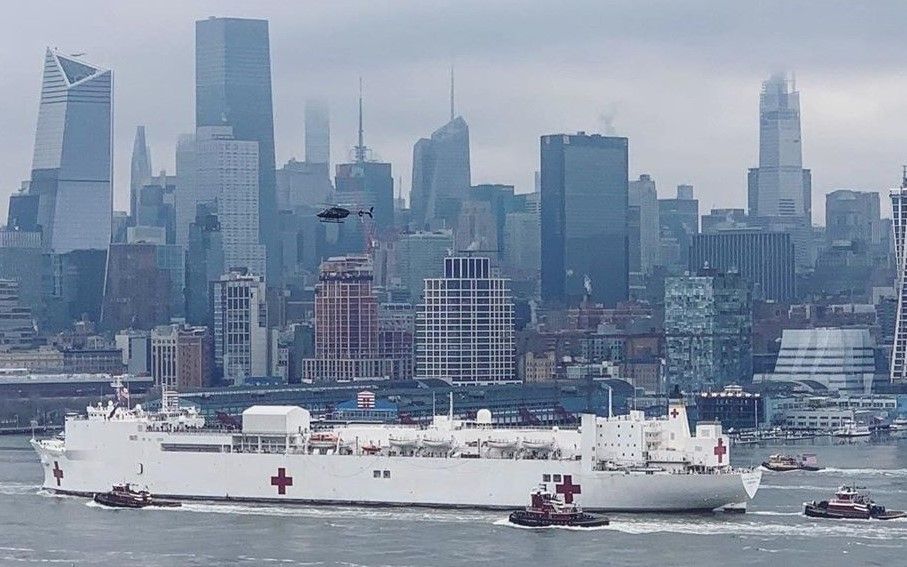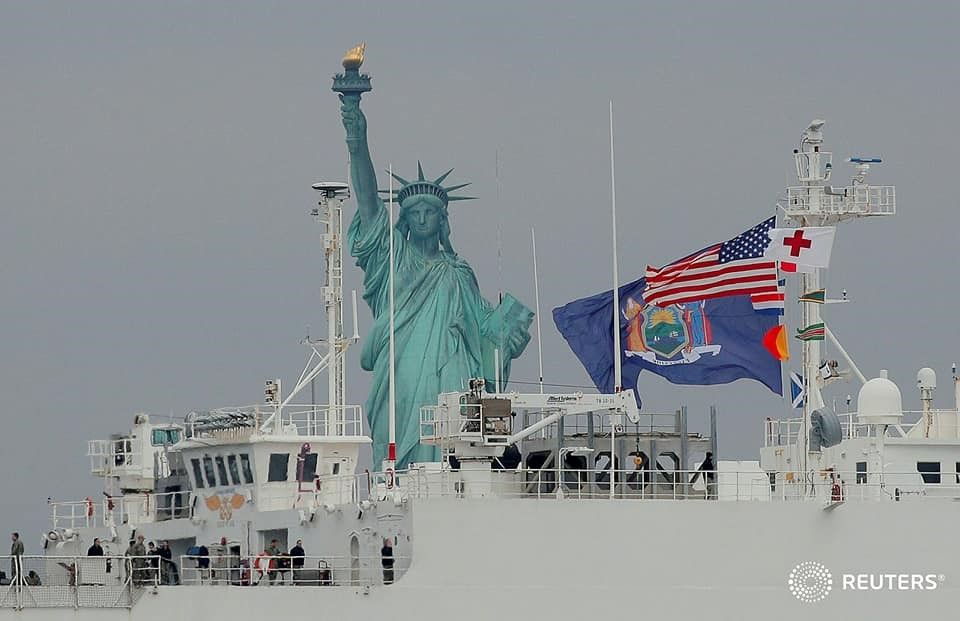 IT IS AN IL WIND THAT BLOWS NO GOOD
Thanks to the outstanding performance and exceptional perseverance of the Post's EXCOM, the renovation of the Post is underway to take advantage of the Post being closed.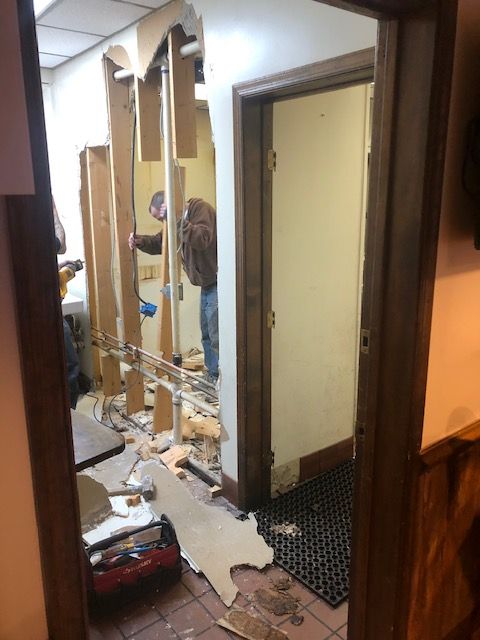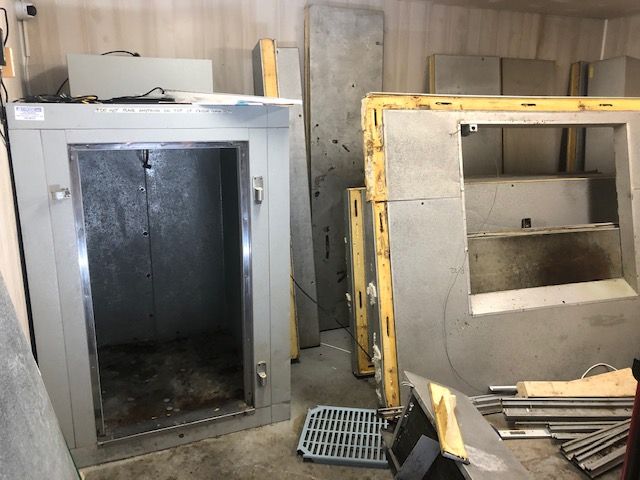 DO NOT FORGET TO COMPLETE (ON LINE) YOUR UNITED STATES CENSUS FORM
NO LATER THAN APRIL 1, 2020
A BAD DAY IN OCCOQUAN IS BETTER THAN A GREAT DAY IN AFGHANISTAN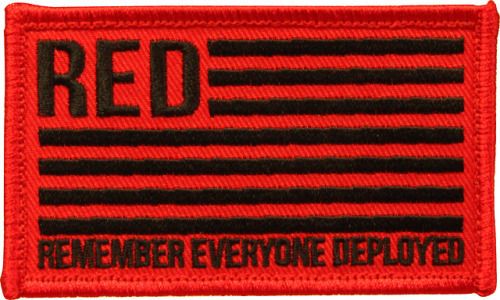 IF YOUR PATH DEMANDS YOU WALK THROUGH HELL,
WALK AS IF YOU OWN THE PLACE
The National Cemetery Administration continues internment at National Cemeteries, but for now without traditional Committal Services and Military Honors. National Cemetery Administration may be reached at 1-800-535-1117. https://content.govdelivery.com/accounts/USVANCA/bulletins/2849dcb
THE 5 MAY GENERAL MEMBERSHIP MEETING IS ONLINE
TO BE DETERMINED 7:30 PM Wednesday April 8 is the Post's Auxiliary General Membership Meeting in the Post's Black Cat Lounge.
April 16 - 17
For the commeration of the 70th Annaversery of the Korean War
TBD Thursday May 7: WWII War Birds at Manassas Airport
TBD Friday May 8: VE Day 75th Anniversary "Arsenal of Democracy" Flyover, National Mall Washington DC
TBD Saturday May 9: "Arsenal of Democracy" WWII War Birds at Dulles Udvar Hazy Air & Space. https://airandspace.si.edu/events/arsenal-democracy-fly
SATURDAY JUNE 27th POST 7916's 74th BIRTHDAY
All American Post 7916 and the Town of Occoquan proudly announce the Third Annual Military Tribute Banner Program. For some advanced information about having a banner to honor the veteran you love hung in Occoquan after Memorial Day 2020 see: www.militarytributebanners.org
SAVE THE DATE: 9 AM Monday May 18, USMC Base Quantico Medal Of Honor Golf Course
for the 12th Jewish War Veterans Classic Charity Outing & Picnic in support of Fisher House. 1st Prize is your team name on the "Memphis Bell Trophy" and a round of golf for four at the Westfields CC. To play or sponsor go to: www.VeteransGolfClassic.com or contact JWV Post 95 Burke Commander Dave Myers at DavidBMyers21@gmail.com or 703-209-5925.
LEARN ABOUT THE DEPARTMENT OF VETERAN AFFAIRS NEW

Telehealth

Program
for Hi-Tech connection for you with your VA care teams and specialists including:
Real-time, interactive video visits.
In-home and mobile health remote monitoring.
Technologies that transmit health data or images to VA providers.
HAWKINS-REEVE POST 7916 HAS EARNED ALL-AMERICAN STATUS FOR THE THIRD CONSECUTIVE YEAR
PLACING
THE POST IN THE
TOP 1%
OF OVER 6300 VFW POSTS WORLDWIDE.
"
But we have forgotten God. We have forgotten the gracious hand which preserves us in peace and multiplied and enriched and strengthened us, and we have vainly imagined, in the deceitfulness of our hearts, that all these blessings were produced by some superior wisdom and virtue of our own. Intoxicated with unbroken success we have become too self sufficient to feel the necessity of redeeming and preserving grace too proud to pray to the God that made us".
Abraham Lincoln Proclamation - A National Day of Fasting, Humiliation and Prayer, March 30, 1863
All American Post 7916 and the Town of Occoquan proudly announce the
second annual Military Tribute Banner Program is SOLD OUT.
For everything you need to know to have a a banner to honor the veteran you love hung along Mill Street after Memorial Day 2020 under "current programs" scroll down to Occoquan after you open:
www.militarytributebanners.org
THE VIETNAM PEACE ACCORDS WERE SIGNED JANUARY 27, 1973. U.S.TROOPS LEFT VIETNAM IN MARCH 1973. SAIGON FELL TO NORTH APRIL 30, 1975.
CLICK HERE AND
" Remember the Maine" Sunk at anchor in Havana Harbor February 15, 1898
Raising the Flag on Iwo Jima February 23, 1945 is the iconic photograph of six United States Marines raising the U.S. flag atop Mount Suribachi during the Battle of Iwo Jima in World War II.
On March 6,1836,

After a two week siege, the Battle of the Alamo came to a gruesome end, capping off a pivotal moment in the Texas Revolution. Over 1000 Mexican forces recaptured the fort, and nearly all of the roughly 200 Texan defenders were killed.
On April 21, Texas won the battle of San Jacinto and independence from Mexico.